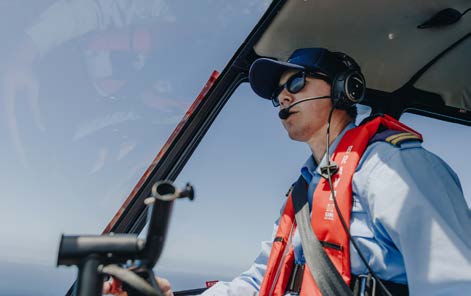 Jy Goyne undertook is CPL training with the Australian Helicopter Academy in 2017.
Choosing to move to Kununurra to complete my commercial helicopter pilot license was the best decision I made to be able to start my career in this industry.
Being able to have in-depth one-on-one training with highly skilled and experienced instructors who give great attention to every detail gave me the best chance of completing my course.
In the hanger, you are exposed to a busy commercial helicopter operation and a maintenance team, which you are encouraged to be involved with which is a great bonus.
Training in the remote Kimberley region allows you to train in real-life scenarios which really help enhance your skills gives you a better understanding of the expectations of a commercial pilot.
Some of the best parts about learning to fly with AHA is being able to explore some of the best parts of the Kimberley during navigational exercises and conducting countless amounts of remote and confined area landings which you wouldn't be able to do in the city.
Jy has gone on to become one of HeliSpirit's senior pilots at the remote bases and will be getting his turbine endorsement in 2020.