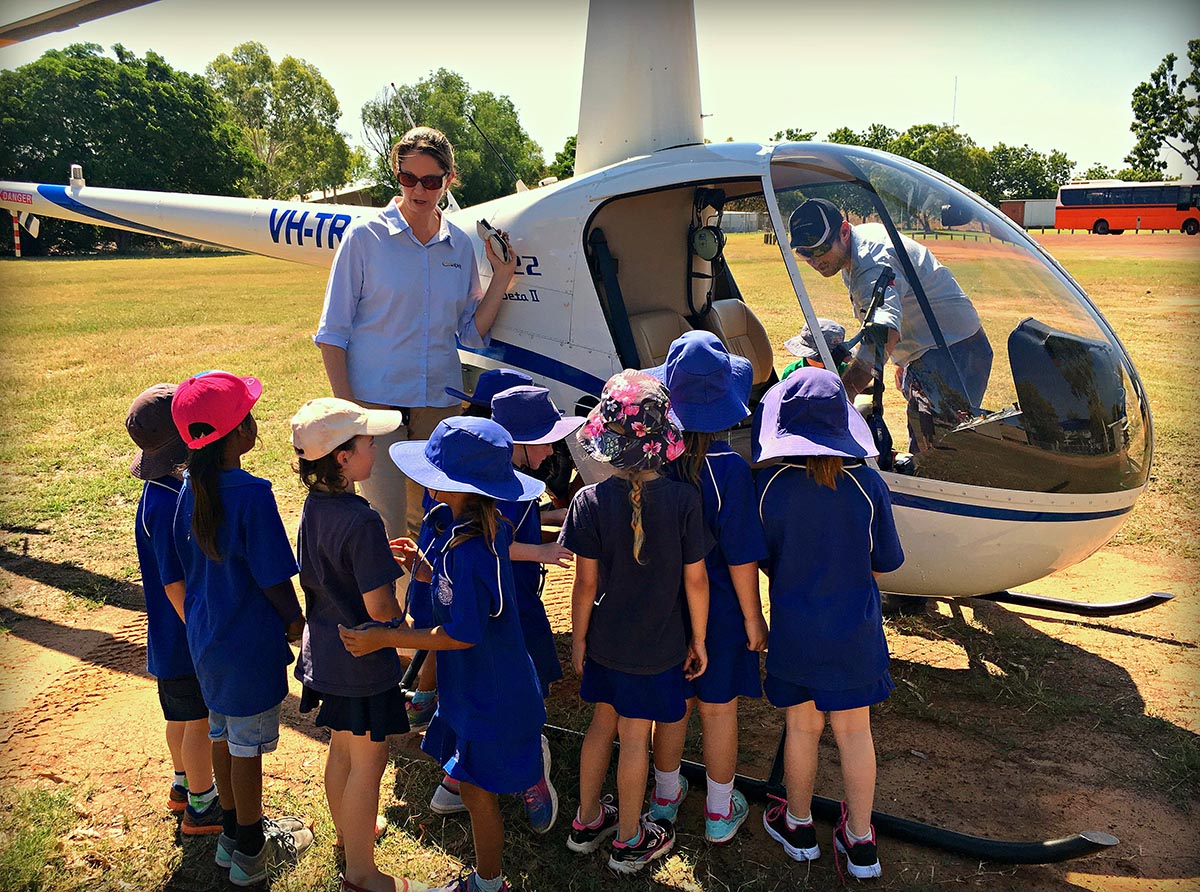 On Thursday 8th September, North Regional TAFE in Kununurra held their annual careers day. This expo is for the school kids in the region to learn about job/study opportunities for when they finish year 12. Australian Helicopter Academy set up an information stall on the day to inform everyone of what we do, as well as to try and identify any potential future pilots!
It was a hot day however this didn't stop the students from Years 8 – 12 from coming over for a chat. Instructor James 'Bondy' Bondfield had landed the Robinson R22 training helicopter in the carpark early that morning before the students arrived. As more and more people arrived you could see everyone's eyes drawn to the chopper sitting in the carpark. Even teachers and lecturers were having a turn at sitting in the pilot's seat to see what it felt like!
All the excitement of being up close and personal with the helicopter then prompted some great conversation about Australian Helicopter Academy. Questions including, 'is it scary?', 'how old do you have to be?', 'how old were you when you started?', 'do you have to go to uni?' were heard throughout the day. Bondy told the students a bit of his own story; where he started flying, when he started and where he has travelled with his work.
There were several students who had a strong desire to become a helicopter pilot and having the opportunity to sit in the R22 helicopter as well as chatting to Bondy may just have been enough to add some more Kimberley pilots to the list!
Coincidently the local primary school, Kununurra District High School were holding a mini careers day for the young primary school students. After the upper school careers expo was done and dusted, everyone gathered to see the helicopter make a vertical take-off and land on the oval of the primary school. The playground was filled with screams and squeals and the kids pointed in excitement as the wind from the rotor blades blew their hats back.
The students were allowed to come up to the helicopter in small groups where there were lots of 'ooo's and aahh's' as they got to stand right next to it!