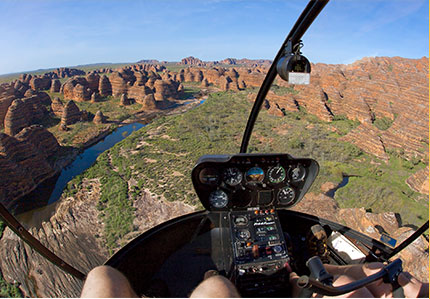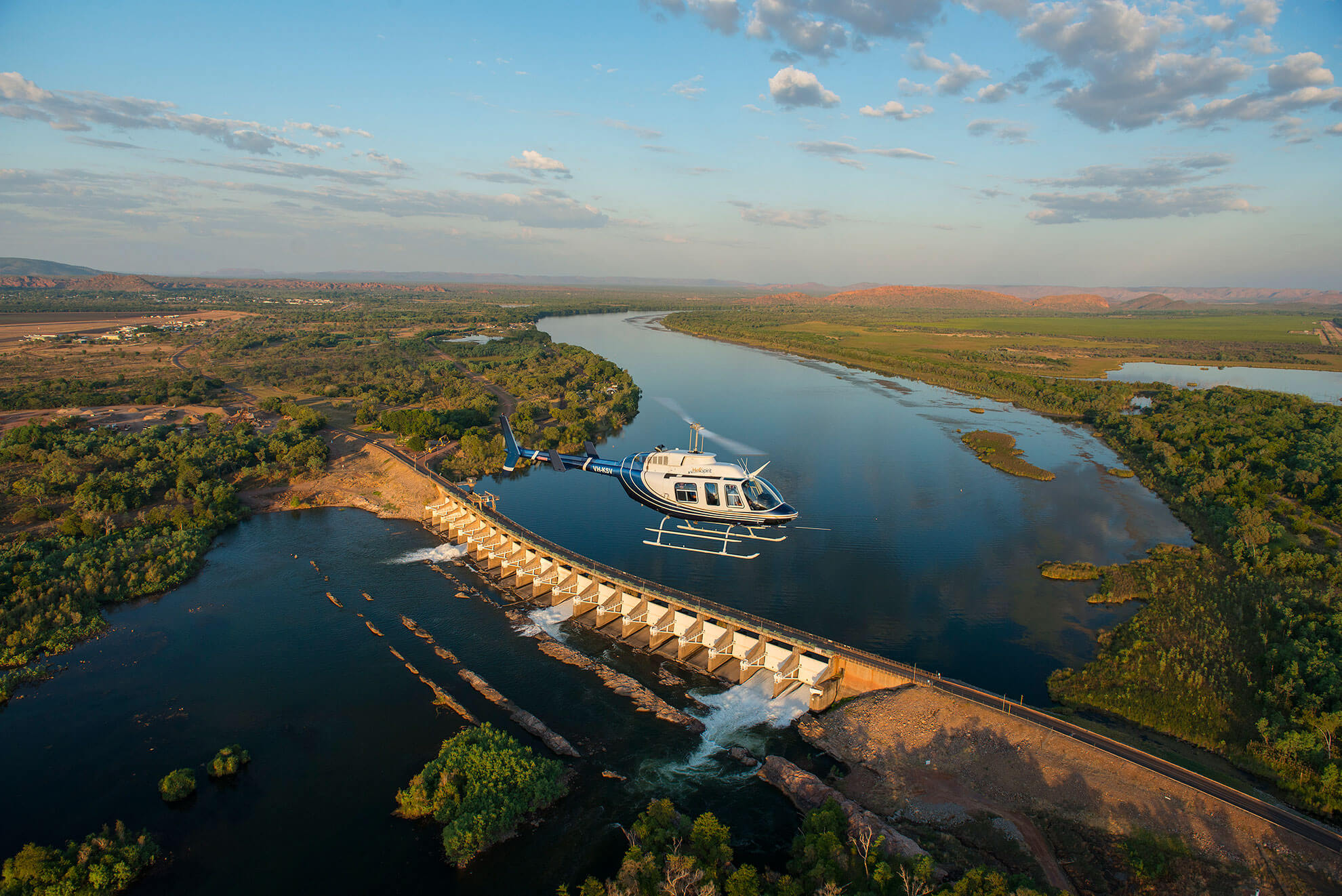 Australian Helicopter Academy is lucky enough to operate from the HeliSpirit base in Kununurra. HeliSpirit is a helicopter charter company based in the Kimberley region of far north Western Australia. The Kimberley is rugged, remote and famous for awe inspiring scenery – amazing mountain ranges, deep gorges, huge rivers, pristine beaches and breathtaking coastlines.
HeliSpirit's head office is in Kununurra, Western Australia – the gateway to the East Kimberley, a tropical town with around 7000 residents.
HeliSpirit offers a variety of scenic helicopter adventures from bases at; Warmun, Mitchell River National Park, Purnululu National Park (Bungle Bungle), El Questro, Kununurra, Lake Argyle and Katherine Gorge. Formerly Heliwork WA, HeliSpirit has been in operation since 1984, founded by Kerry Slingsby and is now owned by HM aircraft holdings, a Kununurra based privately owned company.
HeliSpirit is a company where newly-qualified pilots may secure their first job. To have the advantage of actually completing your training at the HeliSpirit base is huge when it comes time to looking for employment.
With 11 helicopter bases over the Kimberley, Pilbara and the NT, there is the opportunity to gain a wide range of experience once working for HeliSpirit. Have a scroll through the images on the @helispirit Instagram page and you will see the spectacular landscape that you would fly over every day as a HeliSpirit pilot.
The Kimberley is like nowhere else in the world, with stunning landscapes, friendly people and adventure activities at your doorstep.  To be able to live and explore the region whilst working is really something else.